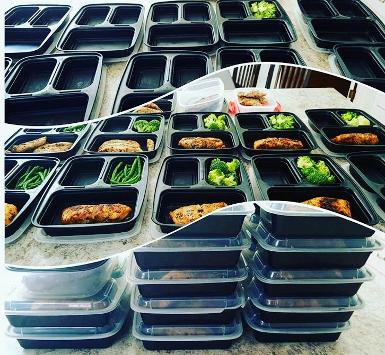 As time went on, I wanted more. I wanted to be more than lean. I wanted to be bigger like and stronger. So in August 2007, I began weight training after my first IED blast in Iraq as a way to maintain sanity and pass the time.Soon, it became an addiction. I returned home Iraq weight 178lbs. I was excited and the difference was noticeable among my peers. I purchased a gym membership, found a gym partner and developed a passion for more than just self improvement. I wanted to improve others. By the end of 2009, I decided to go on to become a personal trainer. I wanted to be more than just a certified trainer. I wanted to be more knowledgeable in the field, so I enrolled in college in a fitness program in 2010 and complete my Associated Degree at the end of 2011. I started helping others get in shape by writing fitness programs and provided some nutritional advice. My desires then grew from personal training to a desire to compete nationally as a bodybuilder. Visiting the Arnold Schwarzenegger classics in Columbus, OH deepened my desire. I had the opportunity to hang out with the best in the industry such as Ronnie Coleman and Jay Cutler. I also had the opportunity to meet Jay Cutler at his home in 2010 while in college.
His words of encouragement are some of the tools I have used to develop myself and help others. He shared his story of coming from humble beginnings in Massachusetts to becoming a STAR in the industry. The funny thing was, he did not aspire to be a bodybuilder. He even shared a story about Pro WWE wrestler John Cena. He talked about how Cena was the guy working at the gym where he trained. Cena wanted to be a rapper and would sit and write rhymes. And years later, both have accomplished so much more than they thought possible.
In that light, I know that whatever we put our minds to, we can achieve as long as we work as hard as humanly possible. This 2017, I will begin PHASE 2 of my transformation. The main objective of this year is to fine tune my physique and begin competing as early as April 2017. I am excited about what this year will bring. I will share my journey with you as I go on. My determination as well as the words from 4x Olympian Jay Cutler and 8x Olympia Ronnie Coleman will be a tool to get my to end of this journey. Stay tuned!